Find Your Dream

Job

At Parker Bridge, our industry expert Recruiters can help you to find your dream accounting, finance, business support or IT role and take your career to the next level. As an award-winning recruitment agency, our services extend far beyond simply connecting jobs with talented people. We also provide exceptional career development advice and resources. If you're not quite sure where you want to take your career next, take a look at our Job Seeker Resources and Temp Centre. Our Recruiters are here to help you realise what options are available to you.

Job

Search

Don't let opportunities pass you by. Search our latest vacancies below or submit your CV straight to our team.

Our

Specialisations

From Accountants to Executive Assistants, discover the roles our team specialises in below.

Job Seeker

Resources

Looking for tips on how to update your CV or a quick refresher on how to approach a job interview? Learn from our free candidate resources, templates and guides below or sign up to our newsletters to receive our latest jobs and career advice straight to your inbox.

Parker Bridge

Temp Centre

Whether you're an active Parker Bridge temp or not, our Temp Centre has some fantastic resources to help you decide whether temporary or contract assignments may be the next step in your career. If you currently temp for Parker Bridge, you can also find helpful guides and forms here, such as our Health & Saftey Policy or guide to our online timesheet system.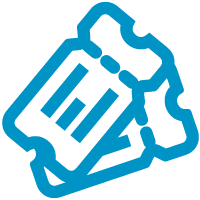 Refer a Friend
Help a friend, colleague or family member find work through Parker Bridge. Click below to find out more.
Featured Testimonial
"I was approached by Parker Bridge regarding an opportunity with a well-known bank. I really enjoyed how down to earth and personable they were. For instance, I had to rush to Wellington for a family bereavement. Parker Bridge ensured everything in terms of paperwork was sorted with my employer and offered to assist me when and where needed which was much appreciated. I would definitely recommend working with them."
Stephen, Manager Risks & Controls
View All Testimonials